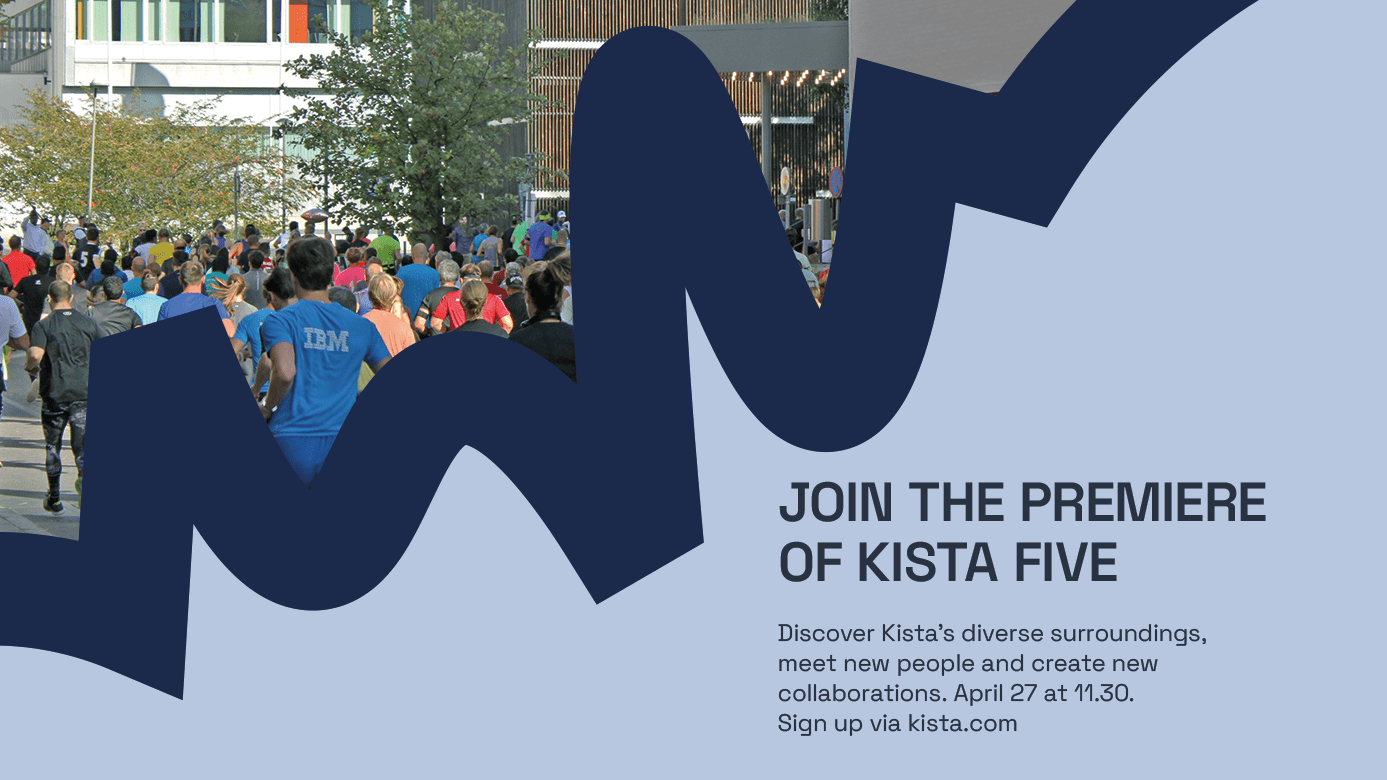 When
April 27, 2023    
11:30 am - 12:30 pm
Join us for the launch event and premiere run of Kista Five on April 27th!
Meet new people and get more info about the Kista Five initiative.

11.30 Meet up in Grönlandsparken and try out one of the new routes
12:10 After-run stretch and lunch mingle event
12: 15 Information about Kista Five
12:30 Event ends
Don't miss out on the opportunity to join our premiere run with John Lasalle, founder of Löparakademin and co-creator of Kista Five.
Register today to get a free lunch!

#Kista Five – Discover five new routes, perfect for lunchtime jogging or walking, and explore the diverse area we are working in.