This week leaders from the business & research community in the area met for the premiere of Kista Insight. A new meeting arena where trends and opportunities are showcased and discussed – this time with a focus on talent attraction, cybersecurity, and emerging opportunities within space.
"The number of satellites and activities in space is increasing exponentially, and this places new demands on the space industry. OHB Sweden is involved in developing a robotic "space claw" to clear space from waste by gripping debris and steering it back into Earth's atmosphere, where it would safely burn up."  Fredrik Sjöberg.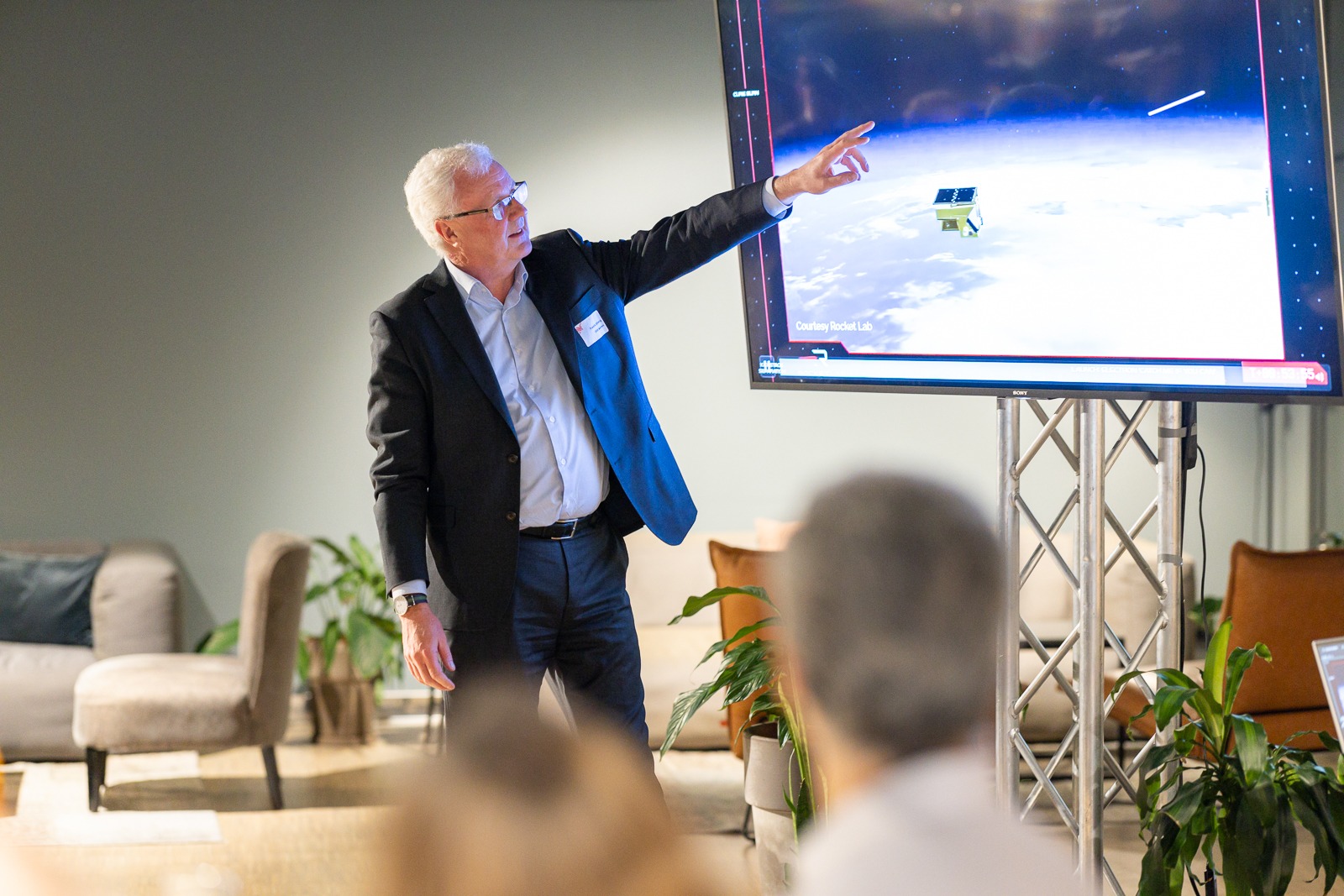 Fredrik Sjöberg, Deputy Managing Director at OHB Sweden highlighted the emerging opportunities with a growing space economy illustrated by the journey of Mats, the satellite.
"Embrace the future – the majority of tomorrow's jobs will be in tech! Let's meet this demand head on, working together to cultivate the tech talents of today and tomorrow." Binette Seck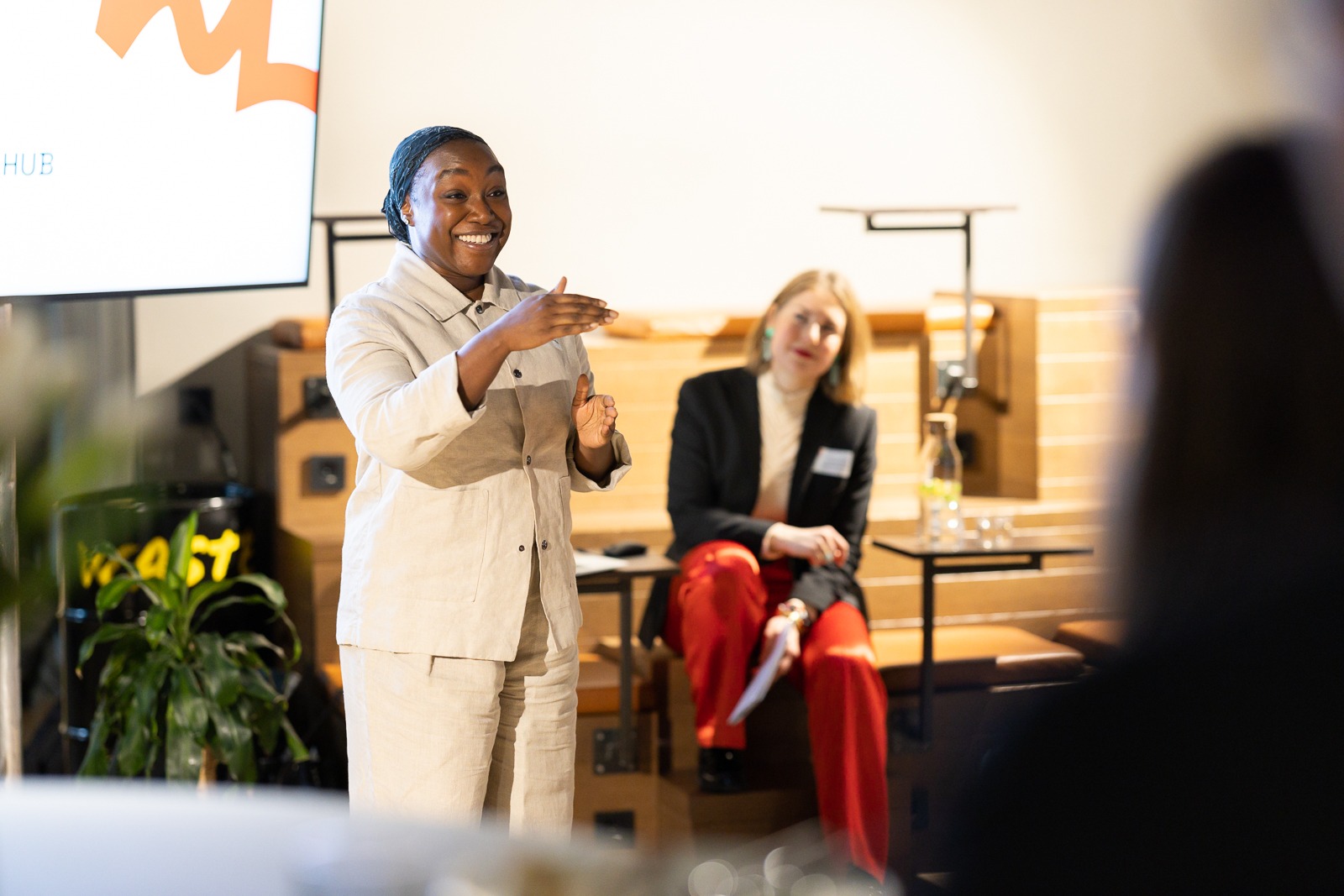 Never stop learning! The world of tech is constantly evolving, but with the right steps, we can secure our place as leaders in the field. Binette Seck, one of the founders of Changers tech, powered by  Changers Hub, inspired to commit to lifelong learning.
True leadership means lifting those around us, especially young adults in the suburbs. How to help them find inspiration and skills needed to thrive, to connect with role models and create the networks needed to have the faith to move forward.
Insight 3 – Cybersecurity
"Cybersecurity is not only a technical matter. We need a multidisciplinary approach to meet the challenges of digitalization." Kim Elman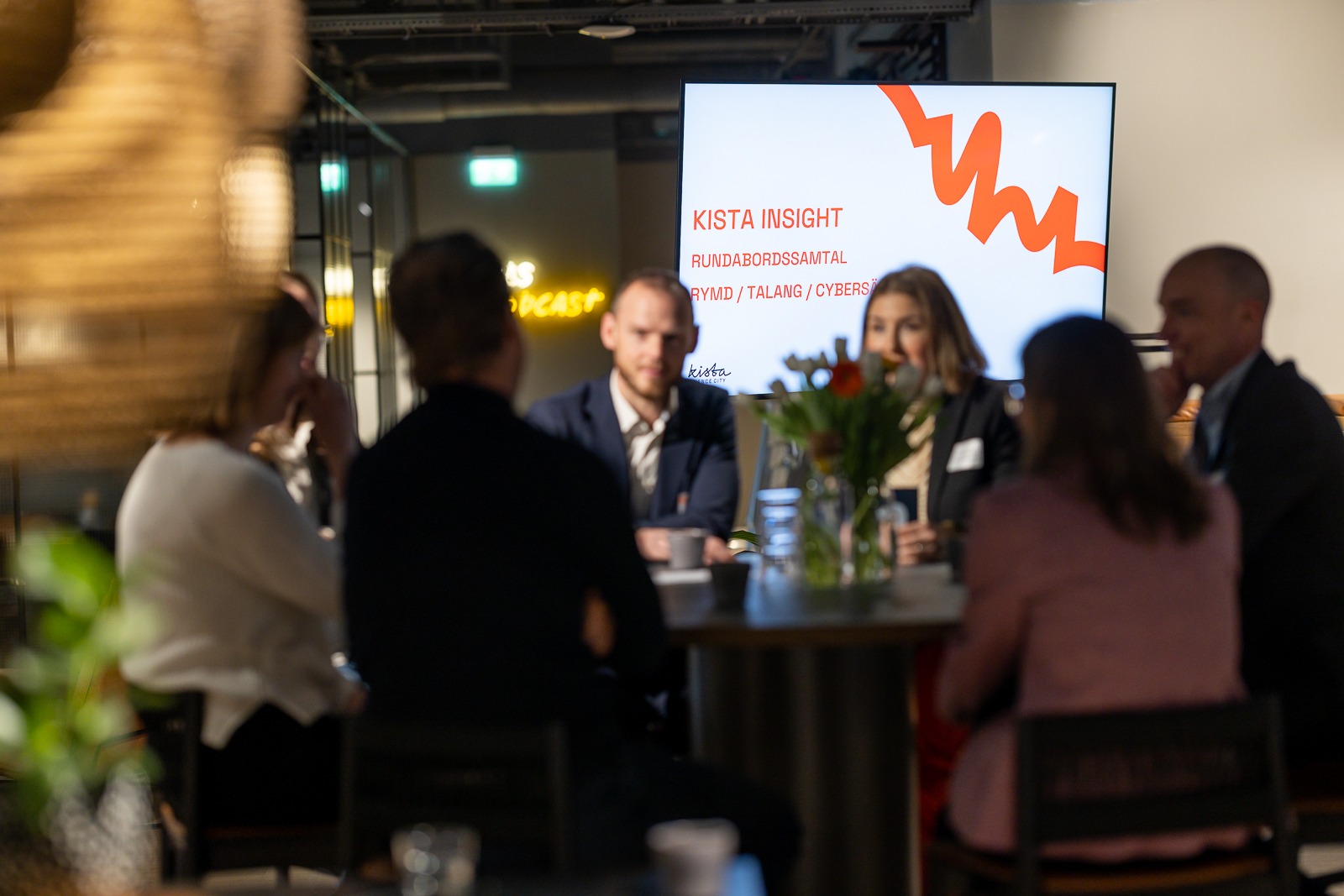 Kim Elman, heading up the Cybersecurity center at RISE, talked about behavioral and economic perspectives of cybersecurity and commented on a historical absence of incitement to build secure systems.
Sharing knowledge and thoughts
Kista is becoming a national powerhouse for cybersecurity, where RISE Cybersecurity center is leading the way, but also supported by the strong research at Stockholm University, FOI, and several businesses with competence in the field.
Participants reflected on the need to balance between working operationally and strategically, between what we are doing today and what the future brings. The value of open dialogue and the importance of collaboration across company borders. Kista's international and diverse community is an excellent opportunity to showcase that we can be at the forefront of inclusion and diversity in the tech sector.
Kista Insight is a new arena for business leaders and researchers in Kista, a place to share insights from the ecosystem and create a forum for new relationships and collaborations. If you want to join the next meeting, reach out to Mikaela Färnqvist.