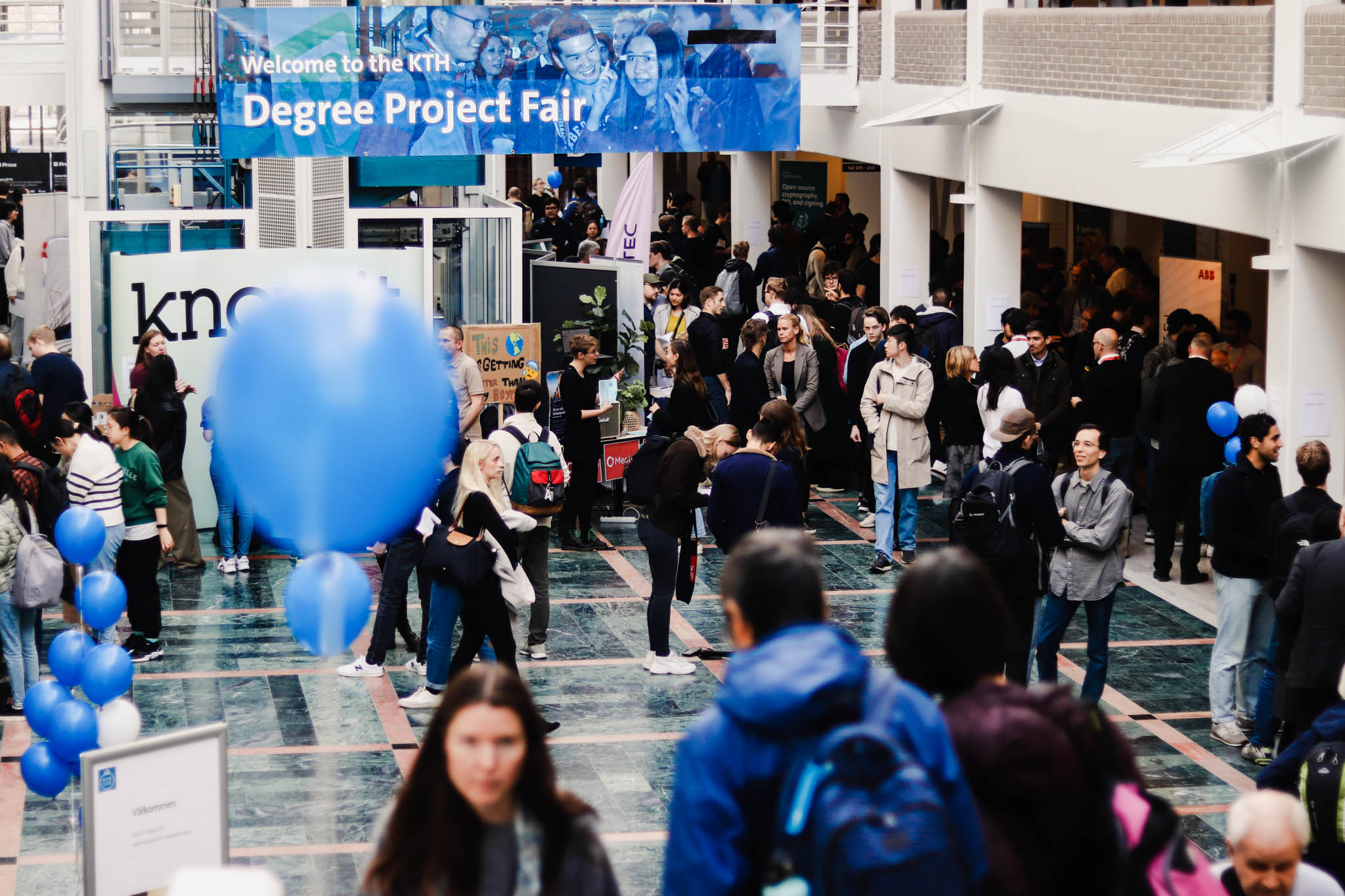 When
October 11, 2023    
11:30 am - 3:00 pm
Meet the future workforce at the KTH Degree project fair
Companies and research groups are invited to present their graduation project opportunities at the Degree Project Fair 2023.
This is an opportunity for students to learn more about the work companies are doing and to network with potential employers.
It is also a chance for companies to identify  and connect with talented students.
The fair will be held on October 11, 2023 from 11:30 AM to 3:00 PM at KTH in Kista.