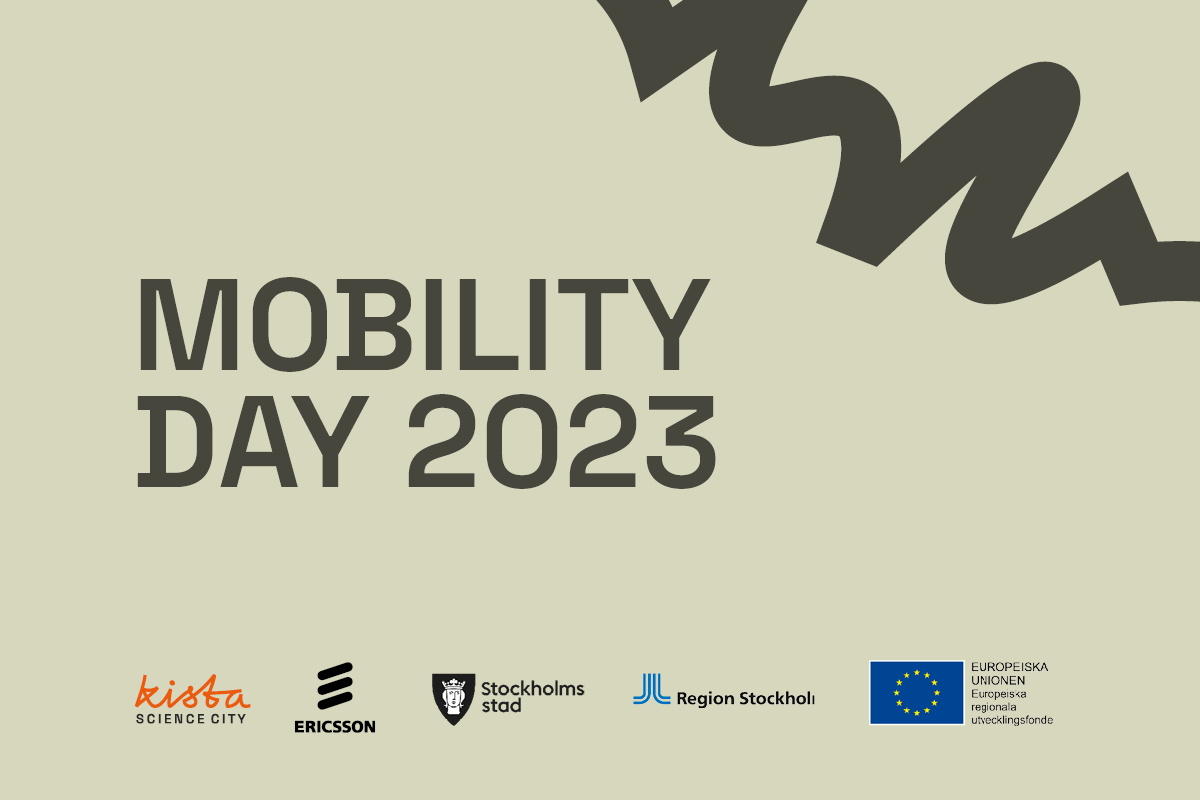 When
August 30, 2023    
All Day
Mobility Day
Mobility and sustainability are now more interconnected than ever. Although travel and transport make up a substantial part of Sweden's emissions, we have the means to change this. Thanks to innovation, emerging business models, and important changes in behavior, we're not just aspiring for a greener future—we're actively crafting it.
This year's annual Mobility Day, set for 30 August in Kista, is designed to drive this change. We'll be zeroing in on how innovative solutions and novel business models can support the transport system's transition towards meeting Sweden's ambitious climate goals. Throughout the day, we'll be hosting a diverse mix of engaging talks, insightful seminars and compelling pitches, all combined with immersive open-air exhibition with demos and informative stands. A unique exhibition serves as a dynamic platform for inspiring company presentations and discussions and offers a great opportunity to engage with the public.
Mobility Day brings together decision-makers from various sectors, including tech, automotive, academia and the public sector, all with a shared focus: innovation for a sustainable and efficient transport system.
Join us in Kista on 30 August, for a day full of knowledge, inspiration and collaboration, as we collectively accelerate the evolution toward sustainable mobility solutions.
We look forward to seeing you!
Check out the agenda and register to the seminars.
Curious to learn more or to take an active part in the day? reach out to Eleonor Sjödin Turah or Katarina Fégeant.
Mobility day is arranged by Kista Science City together with Ericsson, Stockholms stad and Region Stockholm. 
Mobility Day is, through Fordonsdalen React, co-financed by the European Regional Development Fund and by the Region Stockholm Project Fund for sustainable regional development.
Fordonsdalen React support SMEs in the region's automotive industry in order to increase innovation capacity and global competitiveness.