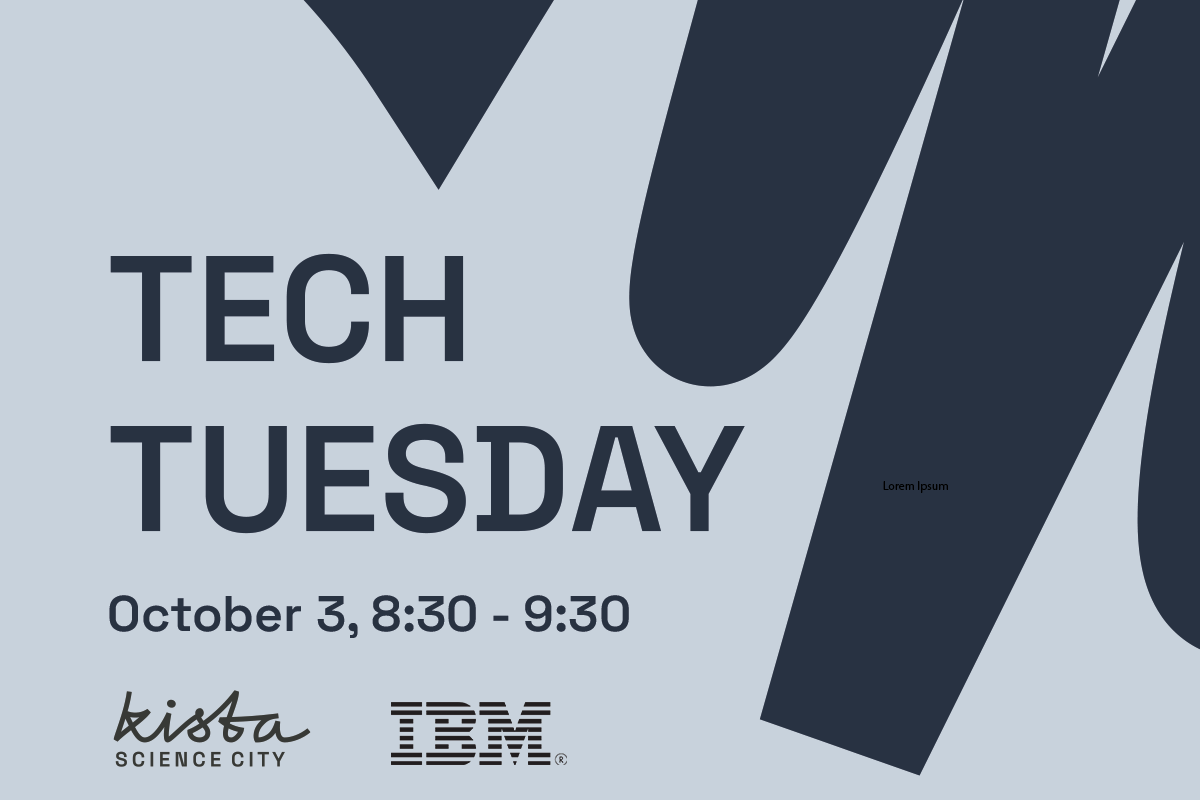 When
October 3, 2023    
8:30 am - 9:30 am
Tech Tuesday with IBM: Scaling Trustworthy AI 
Join IBM for a breakfast seminar that explore the transformative landscape of AI and foundational models. 
Over the past year, we've witnessed the dawn of a technological revolution. Artificial Intelligence, once a subject of science fiction and theoretical discussions, evolved into a practical tool, driving innovation in numerous industries. This tech is no longer just an intriguing concept but a dynamic force that significantly reshapes our society. As we experience this transformative era, it's crucial to ensure that AI deployment in businesses is both impactful and trustworthy. 
To get a direct glimpse of this evolution, hear firsthand about IBM's latest offering in generative AI: the WatsonX platform, launched in July 2023. The platform empowers enterprises with the benefits of AI and unleashes innovation across business operations and services. The platform contains of a fit-for-purpose data store built on an open data lakehouse architecture; and a toolkit, to accelerate AI workflows that are built with responsibility, transparency and explainability.
Agenda for October 3
8.30 Breakfast and mingle at IBM, Kistagången 6, Kista
9.00 Welcome and Intro by Emma Bachner & Håkan Andersson, IBM, and Karin Bengtsson, CEO, Kista Science City.
9.05 Presentation by Linjing Fu: WatsonX platform
9.20 Q&A
9.30 The event ends
Meet the speakes
Håkan Andersson is the CTO and Technical Community Leader for IBM Sweden, with background in product development and project management. Håkan loves solving problems of all shapes and sizes together with the team of technical specialists and architects that he is leading, helping customers and partners to succeed.
Emma Bachner, value obsessed IT-engineer with focus on innovation, people and fore front technology. Emma leads the IBM Client Engineering squad, a multi-disciplinary team that provides value-based experiences and solutions catered to your organization's needs.
Linjing Fu is a Data Scientist in IBM Client Engineering Sweden, bringing over a decade of experience from the finance, retail, and manufacturing sectors. Her current specialization lies in machine learning, deep learning, and generative AI. Committed to delivering scalable business outcomes, she leverages IBM technology to meet the unique needs of each client.